Synopsis
The King's Speech tells the story of the man who became King George VI, the father of Queen Elizabeth II. After his brother abdicates, George ('Bertie') reluctantly assumes the throne. Plagued by a dreaded stutter and considered unfit to be king, Bertie engages the help of an unorthodox speech therapist named Lionel Logue. Through a set of unexpected techniques, and as a result of an unlikely friendship, Bertie is able to find his voice and boldly lead the country into war.
Click Play at the top to view the trailer.
Like the Trailer?
Want to watch the whole movie?
We don't condone streaming for free and its better for you to buy the movie/series and support the companies and actor/actresses.
If you want to watch it for free, here are a few free safe sites (a few popup ads on some of the videos) to watch:
If any of the links arent working, Click here for updated List
Again, we don't control what movies, shows, or anime that are on these websites, but they all have a great selection.
Enjoy!
See something wrong? Report it! 
You can also email us at [email protected]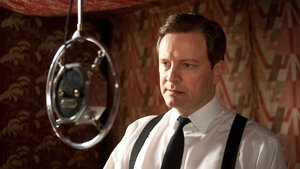 Original title
The King's Speech
IMDb Rating 8.0 621,135 votes
TMDb Rating 7.7 5,978 votes